Sound of dignity and determination
Filled with pride and passion
1989, the year of the bright history of Audio Note.
Audio Note's ONGAKU was born this year, instantly attracted attentions from audiophile around the world.
Audio Note's vacuum tube amplifiers started shipping overseas. Reviewers from leading audio magazines, e.g. "Hi-Fi Choice", "Audiophile" from UK and "The Absolute Sound" from US, reported their surprises and appreciations about the good sound qualities which they had never heard of. Among them, ONGAKU which employed big size power tubes 211 in the amplification stage; stole the hearts of audio fans with her overwhelming expression of rich musical details.
ONGAKU's magic and its good comments are still spinning around the world without slowing down.
Audio Note's high reputation and good comments are building up on this solid platform.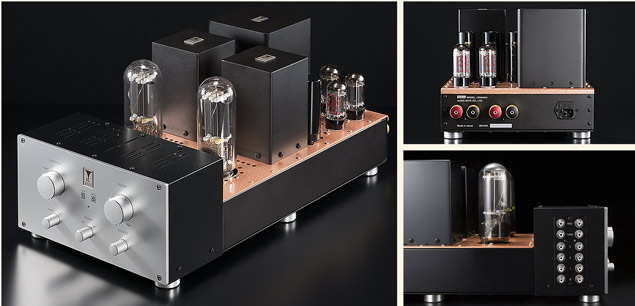 Features
Circuit which fully utilize the merits of 211.
The best circuit designed to retain high linearity and low distortion characteristic of 211.
Silver winding output transformer to keep the graceful and dignity sound of 211.
High impedance of 12kΩ with multi-layer, multi-compartment structure.
Best routes and wiring by skillfull technician to secure the best quality.
Copper chassis which help improving sound extends and liveliness.
Original parts
Silver Output Transformers
In order to realize the best performance of output transformer, it is designed to a high impedance of 12kΩ with multi-layer, multi-compartment structure. Winding are all done by skillful technician hands using pure silver wires. It is one of the most important procedure to keep the graceful and dignity sound of 211. We also applied special insulating materials in considering its high voltage operation.
Silver Capacitors
Silver capacitor which use pure silver foil as electrode. It is specially designed to prevent the potential oscillation with the foil, which can easily generate muddy sound when lignal surge from low to high level. All silver foil capacitors are Audio Note hand made.
Original Silver wire "SSW"
All conductor materials are pure silver. In order to supress the unwanted vibrations, natural silk is used and twisted around the silver conductor. It works as an insulating layer between the silver wires and the exterior PVC jacket.
Power Cable
ACz-AVOCADO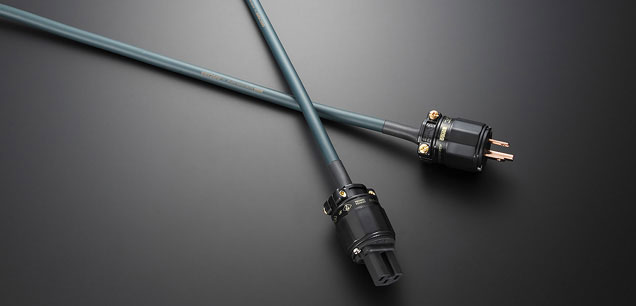 Specifications
Product
211 single ended stereo amplifier
Rated Power
27W + 27W @1kHz, 5% THD
Frequency Response
8Hz ~ 21kHz (+0dB, -3dB @1W)
Input / Impedance
4pairs (RCA, unbalanced) / 100kΩ
Output
speaker (8Ω), REC OUT 1pair
Noise
Less than 1mV
Vacuum tube
211 x2, 6072 x2, 5687 x2, GZ34 x4
Power consumption
270W
Dimension
284mm(W) 240mm(H) 550mm(D)
(excluding protrusions)
Weight
34kg