This is our 6th MC phono cartridge. It was born from the knowledge and techniques accumulated over the years since the first "IO" in 1979.
We continue to use alnico magnet for IO-XP. The low magnetic resistance provide a lot of advantages in terms of sound quality. Taking considerations of the assembly style and the magnetizing method, maximum magnetic capacity is obtained.
More accurate tracing is also achieved through setting the damping properly. In addition, by devising the body shape and internal structure to control the main body resonance, a natural and grand sound field is reproduced.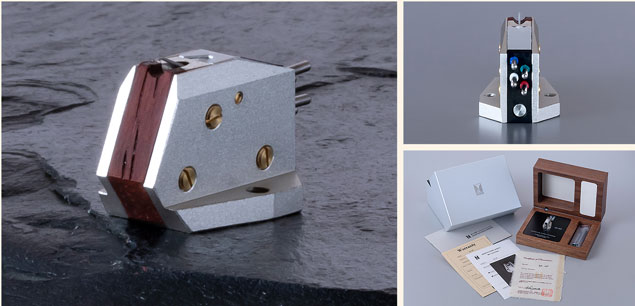 Specifications
Cartridge type
moving coil type (Pure silver wire)
Model
IO-XP
Output level
0.12mV(1kHz, 5cm/sec)
Channel balance
lower than 1dB(1kHz)
Channel separation
over 25dB(1kHz)
Internal impedance
1Ω
Compliance
6.0×10-6cm/Dyne
Stylus pressure
1.7~2.0g
Weight
12g