I'm feeling deeply nostalgic looking back on the path I've taken so far on an autumn day. It is one of the enchantments of music to bring those feelings back to us. I believe we need a healthy mind to become empathetic to feelings of loneliness and sorrow. I've selected some pieces of music reminding us of the beautiful "autumn."
#157 Flavor of Pensive "Autumn"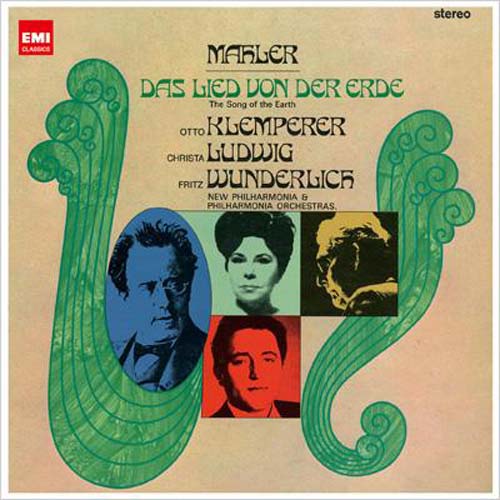 It can be said that "the Song of the Earth" is the farewell piece composed by Gustav Mahler—the maestro bridging the music from post-romanticism to the 20th century—on the eve of his death. It is his nineth choral symphony, but since Symphony No.9 became the last piece by Ludwig van Beethoven and Anton Bruckner also passed away while composing his No. 9, Mahler did not number his piece. The sixth movement is usually sung by a tenor and an alto alternately, and the second track is subtitled <Der Einsame im Herbst>. The text is quoted from "Chinese lyric poetry" edited and translated from Chinese to German. In the pensive autumn, a feeling of solitude is expressed by revealing "the autumn is lasting too long in my mind." The oboe's melody is plaintive. The 30-minite long sixth movement titled "Der Abschied," bidding farewell to the earth is filled with lonesome feelings of late autumn indicating the late years of our lives or oriental sense of transience.
There are many brilliant recordings, and since I was at school, I've often listened to the recordings by Decca Records in 1952 conducted by Bruno Walter with Wiener Philharmoniker, where Kathleen Ferrier, the incredible singer who lost her life while she was still young, was singing. Mildred Miller's voice overflowing with emotions on the stereo recording in '60 conducted by Walter is also fantastic. I am aware that there are many magnificent newly-recorded performances, but it is also true that quite many remastered past brilliant discs are out there with improved sound quality. The disc I am introducing here, conducted by Klemperer with the Philharmonia Orchestra is the superb piece comparable to Walter's. Christa Ludwig is singing with the profound expression in front of the orchestra pursuing the beautiful dignified timbre. The original disc is from EMI and SACDs are also available, but as to this work, you can also enjoy the transparent sound on a regular CD.
#158 Autumn Album of Nicki Parrott— "Singing Bassist"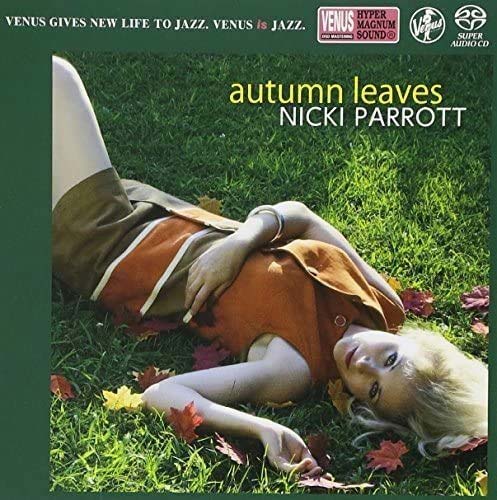 This is Nicki Parrott's work in 2012 where he only sings autumn standard masterpieces such as <Autumn In New York>, <Autumn Nocturne>, and <September Song>. His calm and somewhat plaintive voice perfectly matches with those autumn numbers. The one selected as the opening number is <Autumn Leaves>. It was originally a chanson masterpiece, but after Johnny Mercer wrote the English lyrics, it has been appreciated as a popular standard number. Nicki is not only talented as a vocalist, but also as a bassist, and he hits his stride as a "singing bassist" when he sings the bass solo straight away.
You can feel the pensive atmosphere in <Autumn In Rome> known as the theme music for the film, "Terminal Station." As to <When October Goes>, the lyrics are written by Johnny Mercer in life and the melody was added later by a singer, Barry Manilow. This is the masterpiece where passing October is missed and the past love is remembered. This is also the piece you can immerse yourself in the plaintive autumn. Nicki 's elder sister, Lisa Parrott, is participating in three tracks. The baritone sax is fantastic. Although both CDs and SACDs are available and you can enjoy the ultimate sound quality on both, I feel SACD can produce closer-to-real sounds considering getting the better separation of instruments and the presence of Nicki's bass.
#159 Barbara's Splendid Singing—Expressing Sorrow in Life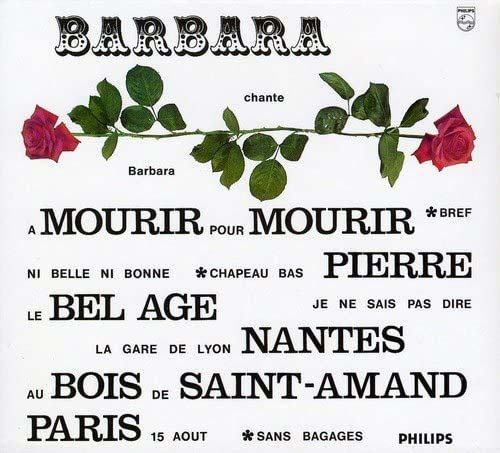 Barbara is the singer representing the world of chanson in the latter half of the 20th century in France. When she passed away in autumn in 1997, radio stations in France reported her death all day long expressing condolences by broadcasting special programs. We can say that she was the nationwide beloved singer; however, her life had never been easy. Since she was the person with Jewish descent, she roamed around place to place since her childhood and earned her living by singing in small clubs for a long time. She wrote and sang her original songs, spent a long period of obscurity. She was recognized at last, and the unforgettable album, "Barbara Chante Barbara," was rereleased as a double "SACD + CD" set from Stereo Sound Publishing Inc.
After the state-of-the-art remastering was provided. It is the masterpiece which won the Grand Prix du Disque, prestigious French award by ACC (Académie Charles Cros) in 1965. There is a famous café in Tokyo, where only chanson records are played, and I remembered that this album was played almost every day when it was released for the first time. Almost philosophical way of her living and the sorrows of life lingers in various brilliant songs starting with <PIERRE> and <NANTES>. Her real expression when she sings while playing the piano was supported casually by backing musicians. Although it is not the album particularly focuses on "autumn," I feel its deeply nostalgic atmosphere is perfect for the season.