Listening to performances filled with innovative sense and unconventional ideas is also a journey for finding new music. With that inquisitive mind, I am introducing two musical works offering strikingly beautiful timbre from an audio point of view together with a direct-cutting disc producing "ultimate sound quality" by a popular pianist, Tsuyoshi Yamamoto.
#145 Creatively Arranged Ellington's String Quartets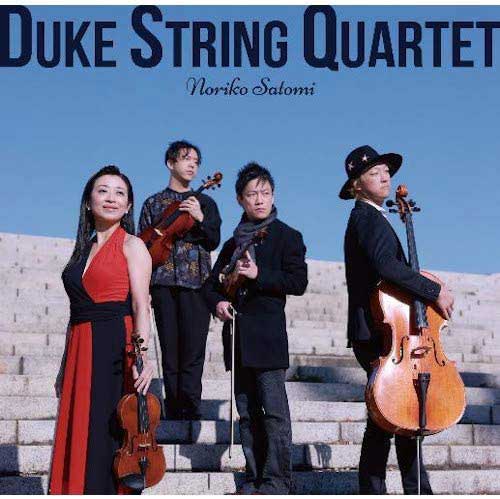 This is a unique album by the string quartet led by a violinist, Noriko Satomi, featuring only the works of Duke Ellington, the American music maestro of 20 century. Although many artists have made Ellington's albums so far, I may be able to say that almost none of them has been covered by a Japanese string instrument group. What I would like to focus on here is that Satomi is not taking Ellington's numbers just as the sources for her performance, but rather extracting the essence by deeply digging into his works and by approaching them creatively, and by doing so, she is successfully restructuring them to audacious and innovative numbers.
The four members are swinging, but keeping their rhythm inside respectively, and freely performing solos or ensembles—unexpectedly creating interesting developments. <Caravan> starts with something like free-jazz dialogs of strings and keeps changing beats dramatically. On the other hand, slow tracks such as <Mood Indigo> and <Blood Count>, the voluptuous expression of Ellington's music emerges all the more. As to the last track, <Take The "A" Train>, the idea of mixing the familiar theme with Tchaikovsky's Serenade for Strings is very interesting showing the novel world of neither jazz nor classical music. Together with the additional benefit, which enables downloading the high-resolution audio for the two tracks in WAV format, it is a valuable album as a unique Ellington's collection filled with sincere adventurous minds of music and playful feelings.
#146 Currentzis' World Where Tradition and Innovation Coexist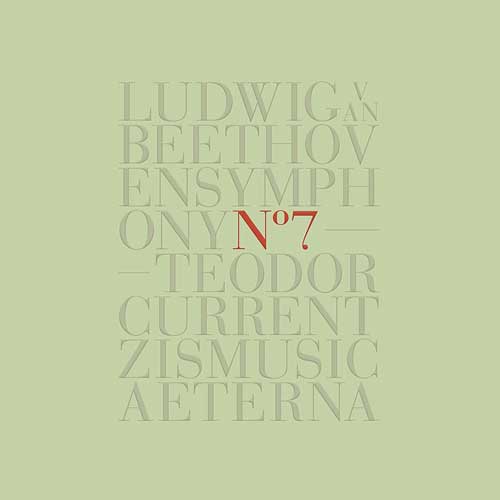 This is the performance by musicAeterna led by Teodor Currentzis, who draws a lot of attention every time an album is released. I have listened to Beethoven's "Symphony No.7," which was released as a follow-up to "Symphony No.5 in c-minor, op.67." Some may like his interpretation and some may not, but I believe we all have to admit that it sheds new light on his work by getting into it in an unconventional way.
Getting the counter melody, which seems to be hidden in the main melody, emerges as sharply as the latter is something quite new. It is a joyous moment—as if we are listening to a new piece of music—to find the melody hidden in the harmony and left unnoticed now being highlighted. We can feel the clear accent and dynamism. Not only the flamboyant appearance but also the logical way of thinking is absolutely representing the world of Currentzis. The quick tempo and rhythmic movement even make us feel like watching a series of spectacles. Since "Symphony No. 7" is like the "personification of rhythm" originally, his dynamic interpretation seems to assimilate into the extremely natural flow. The recording vividly capturing the world of Currentzis, where the tradition and the innovation coexist, is also superb. The domestically-released version in Japan is Blue-spec CD considering the importance of sound quality.
#147 Listening to Tsuyoshi Yamamoto's Special Tracks Only on Direct Cutting 45 rpm LP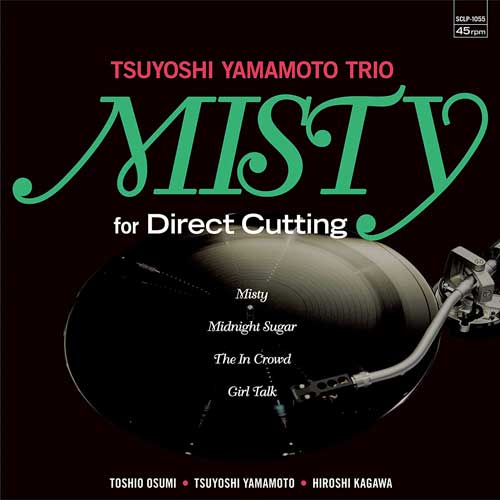 <Misty> seems like Yamamoto's trademark for a long time as he mentioned that he couldn't remember how many times he had performed <Misty> any more but had been happy to have that kind of music. It was recorded in 1974 for the first time by "three blind mice" (TBM), the representative label in the world of jazz in Japan at that time. It is the everlasting greatest performance of fantastic melody written by Erroll Garner with his refreshing strokes on a piano. Stating that Yamamoto has won his fame with this piece of music is not an exaggeration. Tsuyoshi Yamamoto Trio newly rerecorded 2021 version of <Misty> in KING's Sekiguchidai Studio in February this year.
By using the direct cutting method—directly recording the performance by cutting grooves into a lacquer disc creating a master—and by using 45rpm LP format to pursue even higher sound quality, they succeeded in storing the music in the studio extremely lively in the package. Yamamoto's work has been known for its great sound quality originally from the TBM period, the liveliness of Trio's sound here is far better than the others. Not only each lyrical tune of Yamamoto's piano but also the tunes of Hiroshi Kagawa's bass and Toshio Osumi's drums reach our ears as if they are playing right in front of us. Only brilliant tracks such as <Midnight Sugar>, <The In Crowd> and <Girl Talk>, all album title numbers on TBM disc, are included. You can enjoy mesmerizing personality unique to Tsuyoshi Yamamoto Trio with ultimate level of sound quality. On top of that, the mastered CD with additional two tracks performed at that time is also released at the same time. It is interesting to listen to both and comparing the vivacious sound on LP and a bit milder sound on CD.