A different season comes and goes as always no matter how people's lives changed because of the COVID-19. I've been wondering it might be the right time for us to listen to magnificent ballad albums and immerse ourselves in the sentimental feelings before the onset of the real cold weather.
#118 World Filled with Lyric Beauty Created by Beirach's Solo Piano Performance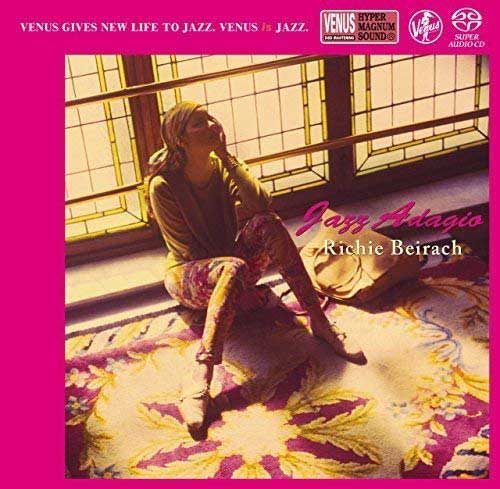 I was fascinated by Richie Beirach's solo piano performance of the second movement of Mozart's Piano Concerto No. 23 at the onset. The melancholic melody seems to express the wistful atmosphere of autumn. Although the title of the album is "Jazz Adagio" because Beirach is a jazz pianist, this is neither jazz nor classical music—it is one and only Beirach's music. You may call it a jazz performance since it includes some improvisation, but almost any categorization seems meaningless.
From Bach and Mompou's melodies to pops such as <My Funny Valentine> and <Moon River>, and further to his original pieces are performed straightforwardly and romantically through his soul. Listening to Scriabin's <Prelude No.4>, I feel as if I am listening to Chopin's short piece. Although you can fully enjoy the album on CD, you can feel further detailed nuances expressed by Beirach on SACD.
#119 Sinatra's Masterpieces—60th Anniversary Edition
Out of Frank Sinatra's numerous masterpieces, I believe "Only The Lonely," from Capitol in 1958 is the one remained aloof from other ballad albums. It represents the world of "blues ballads" where Sinatra, who knows the sourness and sweetness of life thoroughly, sings the sorrow of lost love beyond the boundary of the romantic and sweet ballad. Sinatra himself describes "Only The Lonely" as "the dirtiest blues album." The pop songs such as <It's a Lonesome Old Town> and <Ebb Tide> as well as great standard numbers such as <Angel Eyes> and <What's New> make us deeply feel our lives, when Sinatra sings, and his expression of man's sorrow, loneliness and disconsolation keenly touches our heart. In that sense, I may say that we cannot lightly listen to this ballad album.
"Only The Lonely" was initially released in mono on LPs containing 12 tracks, and later appeared on stereo LPs containing 10 tracks. There have been countless subsequent rereleases since then, and this is the double CDs released in 2018 commemorating the 60th anniversary. There are one monaural and one stereo discs in each set. Including the tracks which see the light of day for the first time, each CD contains 14 tracks respectively. The sound of monaural CD is close to the original and is well balanced, whereas the stereo version is the new remix of three channels from the master for this release with further sound expansion. Both are charming in their own ways, and you can enjoy comparing the sounds of both in the modern audio world.
#120 World of Austere Elegance—Ballad Performance by Veteran Tenor Musician
John Coltrane's album (recorded in 1961-62) titled "Ballads" is famous as a masterpiece of the tenor sax ballad. I have introduced Eric Alexander's "Gentle Ballads" in this column before (♯53) as a great series of ballads. Buddy Tate is an established musician born in Texas in 1913. He had been active since his mid-30s, played so called Texas tenor wildly, and had shown his enthusiastic performances to his excited fans.
In contrast, in 1981 when he was 68 years old, he recorded a ballad album for Sackville, a Canadian label, where his performance was refined and sober. <Yesterdays> seems to be filled with thousands of emotions of bygone days. He is playing beautiful melodies straightforwardly on the clarinet in <Cry Me a River>. We can feel the sense of sorrow seriously thinking about the life transcending any techniques or styles. A brilliant Canadian guitarist, Ed Bickert, is supporting his performance gently and perfectly.
#121 Bill Evans' Fabulous Ballad Albums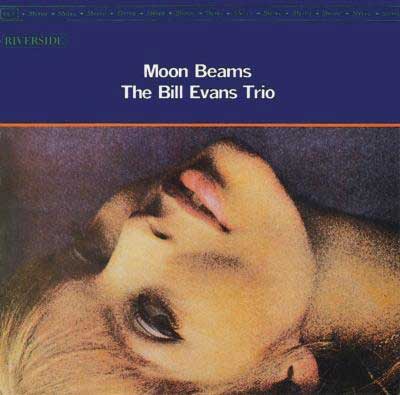 With the beautiful album cover, Bill Evens, a popular pianist, is showing the poetic world of ballad. This is the one I like most among numerous Evens' albums. About one year before he recorded this album he lost his best musical partner, Scott LaFaro, a bassist, in a traffic accident. Broken-hearted, he was said to have lost his energy for playing music for a while. Chuck Israels was the new bassist he added to his trio as he gradually recovered from the loss.
"Moon Beams" was recorded by Evens' new trio. The trio was doing extremely well on that day, and recorded performance for two albums. The numbers with a good beat are in "HOW MY HEART SINGS" and only beautiful ballads are in "Moon Beams." Those familiar numbers such as <Polka Dots and Moonbeams>, <Stairway to the Stars> and <It Might As Well Be Spring> are brimful of gorgeous harmonies. The deep lyric beauty is hidden in the simple performances. It is so Evens to place his two original numbers: <Re: Person I Knew> at the beginning and <Very Early> at the end of this album.