There is a variety of music transcending genres and styles that remains in our hearts. Although it may lack flamboyancy, the natural expression with certain personality enriches listeners' hearts. I'd like to introduce numerous masterpieces that have been listened to for a long time and will continue to be listened to in the future.
#50 Virtuoso Performances by Prinz And Intoxicated with Gentle Tone Created by Vienna Philharmonic Orchestra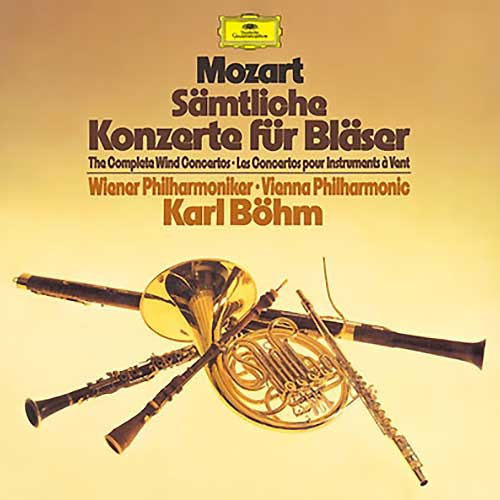 We can enjoy especially luxurious moment by listening to Mozart's music, which enriches everyone's heart, with exceptionally superb performance. Among a number of pieces such as symphonies, chamber music, and piano pieces, personally what I feel especially attached to is the clarinet concerto, the last concerto Mozart composed just before he passed away. This is the performance of Vienna Philharmonic Orchestra conducted by Karl Bohm. Alfred Prinz, who used to be the leading Clarinet player in Vienna Philharmonic Orchestra, is expressing the everlasting gracefulness. The boundlessly clear and relaxing world created on the musical score by the genius, who seemed to have achieved enlightenment, is performed elegantly to the fullest degree. Especially the exquisiteness of the second movement makes me speechless.
It was recorded in the autumn of 1972, and the LP record coupled with Bassoon Concerto next year was released in '74. Soon after that the Japanese domestic LP record was also released. Although we are quite aware of the fact that there are many other wonderful performances because it is a famous piece, once we immerse ourselves in such fabulous performance, it remains as the standard in your mind. I recommend you to listen to this performance on an analog LP in order to feel the gentle tone of Vienna Philharmonic Orchestra rather than to attach your mind to the exact sound of the instruments. I do avoid CDs with strange digital remastering, however, the one in "Mozart: Samtliche Konzerte Fur Blaser," launched by TOWER REDORDS recently, seems to be simply exquisite. The first SACD for this performance also makes it valuable.
#51 Live Performance by Leonard Cohen, Where Aesthetics of Our Lives Seem to Be Condensed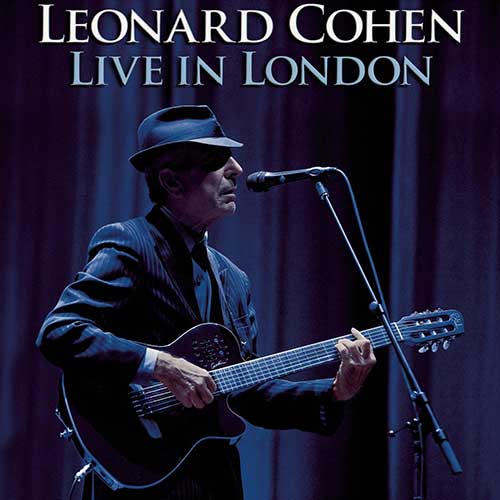 This is the double album starting from the world tour in 2008 to the live performance in London by Leonard Cohen, born in Canada, a star in the folk=lock world, a poet, and a novelist. It's been 15 years since he did his last tour, and it is said that 700,000 spectators have gathered. Leonard Cohen enjoyed numerous fames such as receiving Lifetime Achievement Award of Grammy. The singing voice of Cohen as he becomes older over time sounds very convincing.
Starting with the masterpieces in his earlier days, <Bird on the wire> and <Halleluja>, we can hear his low-pitch voices with greater panache in all the pieces. We can find more profound expression in a piece like <Dance Me To The End Of Love> covered by Madeleine Peyroux than its original recording in '84. Having the melody sung by female chorus, he goes along with his story-telling style expression. It is very much Cohen like, which makes it even more attractive. The aesthetics of life of Cohen, who lived the affluent era, seems to be condensed in the performance, and I listened to the two-hour long live performance till the end all at once. He passed away in 2016 at the age of 82, and I really miss him.
#52 Enjoying Pleasant Moment And Night Progresses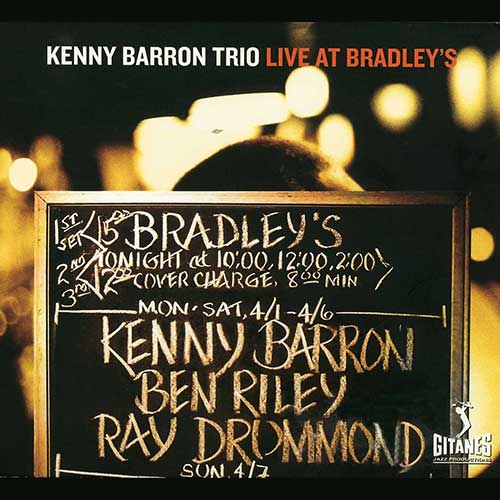 Kenny Barron, a pianist, has been attracting lots of fans continuously by always adding a profound touch. Among trio albums of Barron, this live album recorded in '96 evokes the image of subdued luster of oxidized silver.
Bradley's was a cozy club/bar in Greenwich Village, and Barron Trio sounds ever more casual and relaxed. It shows Kenny Barron Trio in everyday clothes, Kenny Barron plays <Everybody Loves My Baby>, the masterpiece played by Benny Goodman in the Swing Era fashionably. When I listen to it with a glass of whisky, I can enjoy the extra-special feeling as if I am sitting in the corner of that club. Since it was the relaxing live performance, it was naturally long, but I didn't feel it was long at all, and I enjoy the pleasant moment as the night progresses.
#53 Poetical Eric Alexander Playing Ballade
Since Eric Alexander made the glamorous debut at the beginning of '90s, he has been capturing the heart of lot of fans consistently by playing the classic hard bop. This is the album in 2004 in which he plays mostly ballade. It goes without saying that the sterling music qualities of Eric, who has made it a rule to have melody to be sung affluently, is flourishing sufficiently in this type of ballade. The charm of Eric is exploded from the opening, <The Midnight Sun Will Never Set>. He is singing the melody describing the midnight sun in Northern Europe romantically. The two pieces, <Left Alone> and <Soul Eyes>, are the works of Mal Waldron. In <Soul Eyes>, after the gloomy theme is played, Eric style emotional world spreads out. Since this album was favorably reviewed, "Gentle Ballads" were able to continue until "the fifth" as a series." It is the great planning focusing on Eric's unparalleled poetic sentiment, and has the everlasting value as the preface as well.