The name of the Japanese imperial era changed and the new era, Reiwa, started from May 1st. Renewing this column a bit, I'd like to introduce classical and pop albums as well. I do not believe the change to the new era will immediately change the style of music, however, I may be able to say that Michael Franks and Charles Lloyd I am introducing this month go beyond the flow of time, or rather they are the artists transcendently performing their own music in a timeless way. Since I am selecting those having main features from an audio perspective, I hope you will enjoy them.
#46 Fully Enjoying Audacious and Complicated flow of Music with Brilliant Recording
I can rarely think of any other classical pieces continuously arousing and inspiring the imagination of many people more than "The Rite of Spring," one of the masterpieces by Igor Stravinsky, "the avant-garde composer" at the beginning of 20th century. After receiving controversial mixed reviews from the first performance and being thrown into an uproar, it now secures an impregnable position as the immortal classical masterpiece. Because of that, there are countless number of great performances and recordings starting from classic works of maestros such as Ernest Ansermet, Igor Markevitch, Leonard Bernstein, Georg Solti, Zubin Mehta, Claudio Abbado, Claudio Abbado, and Pierre Boulez to Valery Gergiev and Esa-Pekka Salonen in 20th century, and Xavier Roth, who has recently become popular. They are all unique and have irreplaceable values.
Among the tremendous amount of recordings of "The Rite of Spring," what I found interesting from an audio perspective is this piece, the recording of the performance by Jaap Van Zweden, a Dutch conductor, and Netherlands Radio Philharmonic Orchestra in 2006. Although he recorded "The Rite of Spring" last year with New York Philharmonic after he became the music director of philharmonic, EXTON piece surpass that in terms of the quality of recording. Directed by Zweden the wild taste of the original version becomes more orderly and even sounds romantic, and yet expresses the amazing enthusiasm, and the excellent recording clearly captures that. I hope you can enjoy the bold and drastic changes of rhythm and ultimately complicated textures at a high volume as much as you can. Also from an audio perspective, I can assure you a blissful moment.
#47 Michael Franks' New Release As If Time Stopped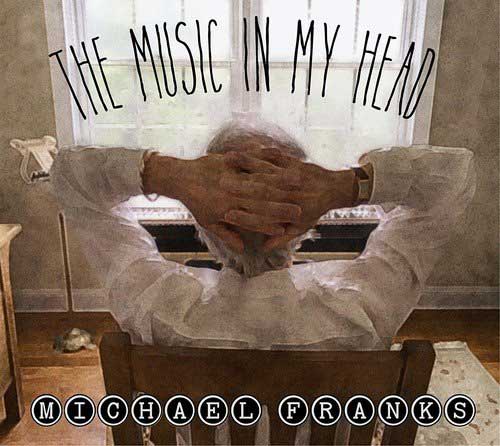 It is not easy to create fresh music with invariable personality for dozens of years in the frequently changing world of music. If that has been done over 40 years, we should say it's almost a miracle. Whenever I listen to his new release, I always feel I am bewitched as such.
Michael mad his debut in 1976. He released the everlasting masterpiece <Antonio's Song> the next year, 1977. It's already been over 40 years since he became the artist representing AOR, Adult-Oriented Rock. His style of expression and the charm of his voice have never been changed as if "the time has stopped." His personal feeling is hidden in the relaxed high-quality sound. Making everything casual, and yet neatly producing his performance with only the first-class players' backing is Michel's style as usual. <Where You Hid the Truth> is one of my favorites. It is the piece produced in 2018.
#48 Charles Lloyd's Latest Piece Further Filled with Depth of Life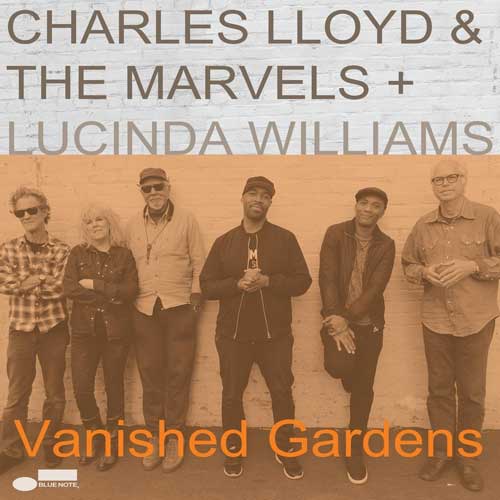 Charles Lloyd has continued his performance by always looking at himself in his own way over 50 years after he made his debut with Chico Hamilton's band. This is the latest piece by Lloyd, who is over 80 years old.
At first we are attracted by the sound of tenor sax filled with deep sorrow in the opening track. Lucinda Williams, a country blues singer, joins in every other track. Having the rustic sound backing by "The Marvels" with Bill Frisell's guitar expressing the taste of folk and a steel guitar, Lloyd's sax sounds generous in every respect with shouting once in a while creating a super-individualistic performance. Although the original pieces by Lloyd and Lucinda are the major part, the deep interplay in the last track, <Angel>, Jimi Hendrix's number, also gives us strong impression.
#49 Spirit of Astor Piazzolla Reproduced by Jazz Trio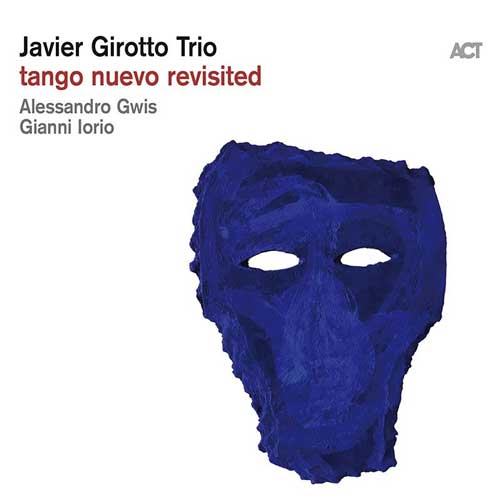 Astor Piazzolla's music, which brought the revolution to the world of Argentine tango, is now continuously attracting many people in a timeless way. Piazzolla's piece is performed by a sax player also born in Argentina, Javier Girotto, in a trio.
As is indicated by the title, this is the masterpiece of jazz-tango created through the encounter of Astor Piazzolla and Gerry Mulligan, a maestro of the world of jazz, in 1975. Expressing respect to "Tango Nuevo" and at the same time, trying a new approach, Girotto, who got the tremendous inspiration from 'Tango Nuevo," only plays baritone sax here. Although most of the numbers are those played in "Tango Nuevo," further ingenious Girotto's interpretation is the highlight. German label, ACT, also has an established reputation for high-quality recording, and the profound low-pitched sound of baritone sax stands out especially in this album. It is absolutely fabulous balancing the three players exhaustibly. Even though it is a small ensemble, we can fully enjoy the audio aspects.