I have hardly been to any concerts or live music venues since the middle of March, where I used to go almost every week. Even though I understand that we have been under a state of emergency due to the novel coronavirus, I feel keenly how unsavory my life has been not having listened to familiar live music. I have picked out some brilliant live albums so that I can at least get the feeling.
#102 Anne-Sophie Mutter (Violin Queen)'s Concert at Club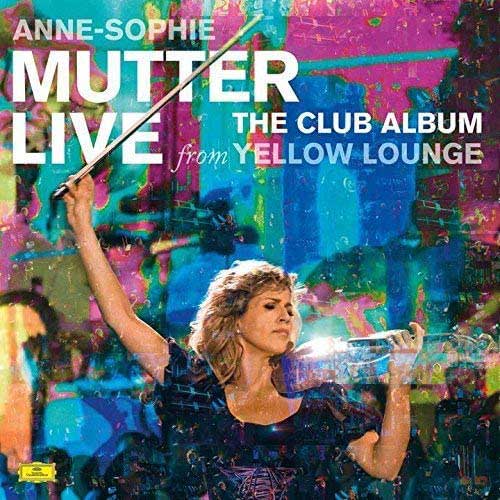 "Violin Queen," Anne-Sophie Mutter, one of the best performers in the world of classical music, is performing in a club lounge decorated with colorful pop art. The concert at the club was planned by Deutsche Grammophon as a part of "Yellow Lounge Live" with the concept of having the people, who had not familiarize themselves with classical music before, also enjoy it by setting the concert at the club, which seemed to be extraneous to the usual venue performing the best classical music. Together with "Mutter Virtuosi," formed mainly with the Anne-Sophie Mutter Foundation's young scholarship recipients, she performed on the small stage in colorful illumination. Most of the members and audiences were standing. The flamboyant setting even reminds me of discotheque of bygone days.
Even music of Vivaldi, Bach, Saint-Saëns, Tchaikovsky, and Debussy to <Theme from Schindler's List> were performed cheerfully and vividly like short pop pieces. Listening to the performance surrounded by the casual and enthusiastic audience as if I am at a rock concert venue makes me strongly feel that genres are useless in music. The video was released at the same time, and you can enjoy the actual image of the concert. For your information, Mutter came to Japan in February this year (2020). I went to Suntory Hall for Beethoven's concerto program on February 20th. The concert was fabulous indeed, but she looked a bit surprised on the stage to see most of the audience were wearing masks. I couldn't imagine that most of the performances would be suspended or postponed right after that.
#103 Outdoor Concert Commemorating 45th Anniversary of "Tapestry"
It is a live album of Carol King, who has developed ability, gained popularity, and won great fame as a singer-songwriter, performing at a large-scale open-air concert in London's Hyde Park in the summer of 2016. Although she had kept writing many pop masterpieces, this concert became a hot topic of conversation as she sang the numbers on the album according to its order at the milestone anniversary of 45 years since releasing "Tapestry" in '71, which made her name impregnable. It is said that over 60,000 fans gathered at the sight.
It is the masterpiece which won four Grammy Awards including "Album of the Year" and "Best Female Pop Vocal." Carol King in her 20s at that time was in her late 70s, and I believe her fans in bygone days, who also became older, gave their heart to her singing voice. In addition to numbers on the album such as <You've Got a Friend>, <It's Too Late>, <Will You Love Me Tomorrow>, and <Smackwater Jack>, it is full of popular hits. I wonder when this type of concerts will be held again.
#104 Exquisite Disc to Enjoy Trendy Manhattan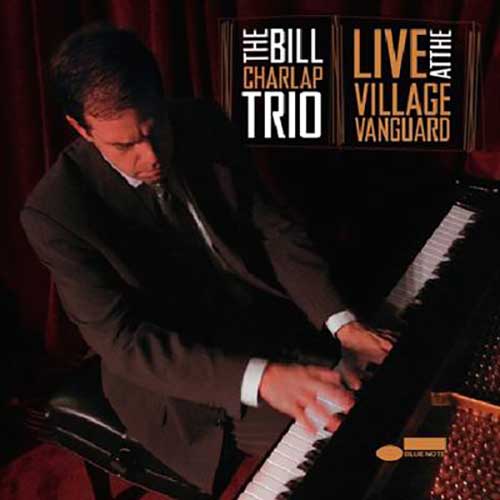 Village Vanguard is the long-established jazz club representing New York every jazz fan knows. This is a recording of a live performance by Bill Charlap's trio letting us listen to their cheerful swings at the prestigious jazz club facing 7th avenue in the south of Midtown in 2003. Together with the melodic sense, the smart rhythmic pace creates the chic atmosphere, and the mood of Manhattan night is lingering in the air.
Village Vanguard was started with Sonny Rollins, Bill Evans, and John Coltrane back in old days, and many live shows by superb performers were put out as albums. This may not a huge work which has an impact on our history, but instead it is the exquisite piece bringing us the trendy atmosphere of Greenwich Village as it is.
#105 Feeling Outburst of Enthusiasm in Jazz Club
"Smalls" located not so far from Village Vanguard is not keen to its fame, but rather it provides a space for talented young musicians proactively, and as a result, it is the hottest spot to enjoy jazz in New York. This is the quintet of Dezron Douglas, a bassist, recorded in 2012.
Firmly supported by the robust bassline, Josh Evans, a trumpeter, and Stacy Dillard, a saxophonist, almost unknown in Japan, are producing sounds of mainstream jazz endlessly. Every CD released under the name of "Smalls Live" always fills my mind directly with feverish excitement of jazz with rough sounds.