Gifted musicians expected to create a new era are in the music world are emerging one after another in January, 2020 (the 2nd year of Reiwa, the name of Japanese current Emperor's era). I feel exquisite pleasure in finding unknown talents. I would like to cast a spotlight on those rising stars.
#78 One of Most Striking Artists in 2020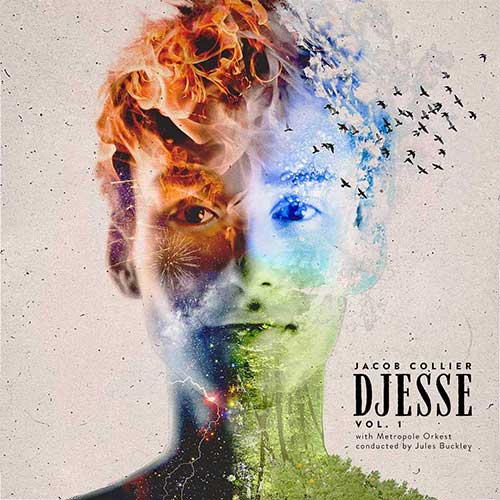 Jacob Collier, who is drawing attention as a genius multi-talented musician, is 25 and was born in London. He is producing poppy sounds across the genre by overdubbing not only by playing keyboard, guitar and percussion freely, but also by using his talent freely as a singer, a composer, an arranger and a producer. It was in 2013 when Jacob's music got a lot of attention on YouTube. He caught Quincy Jones' attention, performed at festivals, received great acclaim from big names such as Herbie Hancock and Pat Metheny, and became a hot topic of conversation all at once.
After the remarkable accomplishment of winning two Grammys with his debut album "In My Room," he newly started "Jessy Project" taking the initial of his name, and it is said that close to 40 pieces are presented in "Vol.1" through "Vol. 4." In "Vol.1" centering on his own multiple mix, he invited various guests starting from Metropole Orkest in Netherland and Take 6, and created joyous sound like opening a treasure box of music. The sound generated by fully utilizing modern technology is the perfect fit for the new generation. He is one of the most noticeable artists in 2020.
#79 Attracted by Strong Supernatural Power of Leader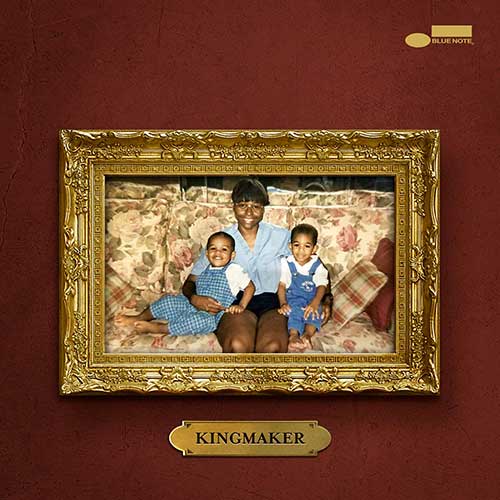 Joel Ross, a vibraphone player who was only 23 years old, made a striking album debut from Blue Note Label last November. In the world of jazz vibraphone we could never say that there were many players, Joel Ross brought us harmonies and rhythmic developments which we never listened to before while observing tradition of bop and showing his unique individuality. That is the album, "KINKGMAKER."
Almost at the same time of the release, I watched his performance when he came to Japan with "Good Vibes Band" at Blue Note Tokyo. A sax player, Immanuel Wilkins, a pianist, Jeremy Corren, a bassist, Benjamin Tiberio, and a drummer, Jeremy Dutton formed the unit. Each member has formidable personality and displays the world freely, however, the bodacious music of Joel Ross is created at the same time, his superhuman power seems to be working, and we can tell that this leader is no ordinary person. This is a thrilling album which makes us feel that there still is an endless future not only for the musical instrument, vibraphone, but also for the music expression at the same time.
#80 Jazzmeia's Debut Album Proving Her Future as Vocalist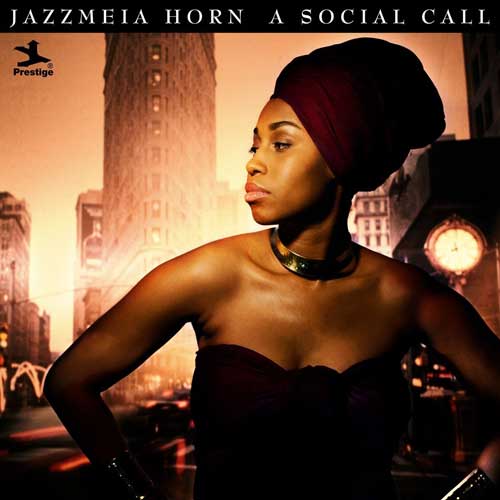 A female singer, Jazzmeia Horn, won "Thelonious Monk Competition," a gateway to success for new performers, in 2015, and has been receiving increased recognition among professionals. Together with her voice with a wide range her scat singing having full control of melody makes us feel as if she is a horn player rather than a vocalist. "A Social Call" was her debut album released in 2017 from the prominent Prestige Label, and was nominated for a Grammy Award in the same year. Her repertoire varies from standard to spiritual and funky numbers, and every piece seems to be released as if it is a new song with her free-spirited power of expression.
The opening number, <Tight>, is her respecting Betty Carter's cover version. While showing the contemporary innovation to the fullest, it carries stable traditional feelings, and that is the excellence of Jazzmeia. It raises a question about the modern society and contains a message to create a better world. The album clearly shows the vocalist's desirable future. Her new album, "LOVE AND LIBERATION," which contains lots of her original numbers, has also been released, and I recommend you to listen to this as well.
#81 Performance with Tremendous Feelings of Love for Puccini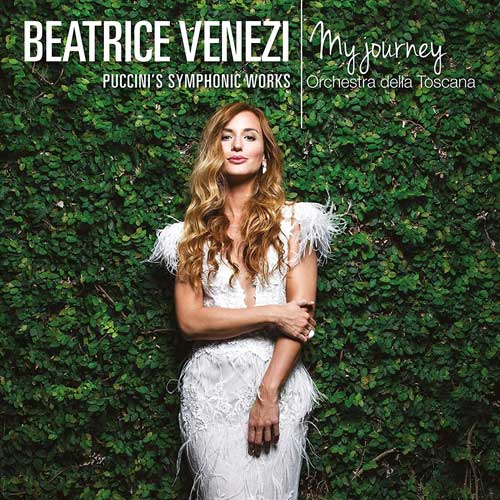 Born in Lucca, a town in northern Italy, a young and beautiful conductor, Beatrice Venezi, only performs melodies written by Giacomo Puccini, the notable composer who was born in the same town, Lucca, with wind and string instruments. Beatrice came to Japan and conducted Orchestra della Toscana in 2018 and 2019, and the performance brought out the melodic beauty and elegance of Puccini's tune and made us feel comfortable. The carefree expression is so Italian.
It contains not only the intermezzos for notable pieces such as "Manon Lescaut," "Madama Butterfly," and "Suor Angelica," but also "Capriccio sinfonico," which was rarely performed when she was young, and "Scherzo – Trio," which had only been performed by string ensemble was performed by an orchestra of wind and string instruments and recorded for the first time. Rather than displaying a dramatic structure it is the performance with full of eternal lyrical beauty. This is the album you can feel Beatrice's tremendous love for Puccini.