With the lingering COVID-19 pandemic, I am wondering how this year will turn out. At the beginning of the new year, it is everyone's wish to get back to our ordinary days with music—going out to live shows or concerts. At least for the moment, I want to enjoy music with audio equipment as fancy dictates and forget about the time. I am introducing three albums for the new year.
#166 Graceful Timbre Taking You Back to Wien in Good Old Days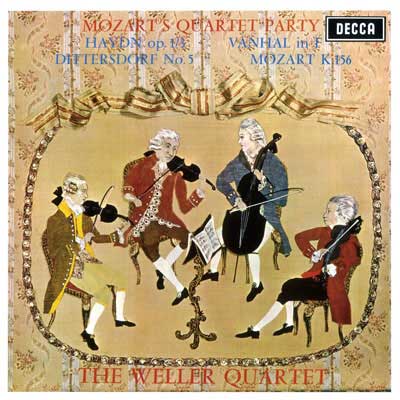 Thinking of the quartet party held in 18th century, this fantastic album of chamber music reproduces the party. At the party held in 1784 by a close friend of Mozart, Stephen Storace, a British composer, brilliant composers at that time were said to be gathered as performers. It was a dreamlike encounter: the first violin for the string quartet by Haydn and the viola by Mozart. The second violin was played by Dittersdorf, and Cello by Vanhal. Each String quartet written by those four was performed one by one.
"Mozart: Violin Concerto No.3." is his early work, and with a light touch, the melancholic second movement is so beautiful. Since I happened to be able to listen to this piece live in the small hall of Wiener Musikverein a little bit before the outbreak of the COVID-19, it is all the more impressive for me. Although the numbers by Dittersdorf and Vanhal are not popular, they let us enjoy the good old days of Wien. The performing Weller Quartet was formed by members of Wiener Philharmoniker, a magnificent group very active in 1960s. The elegant and warm timbre bringing the atmosphere of the 18th century straightforwardly to us is truly fascinating.
#167 Spiritual World Created by Pipe Organ and Tenor Saxophone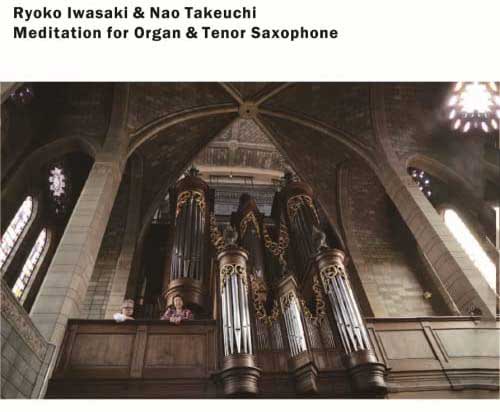 Ryoko Iwasaki, an active jazz pianist, has been playing the pipe organ at the chapel built as an annex to St. Luke's International Hospital in Tsukiji, Tokyo, over 30 years as an exclusive pipe organist. This is a duo performance of pipe organ and tenor sax recorded at St. Luke's chapel. They are performing Bach's <Goldberg Variations Aria> and cantata. Furthermore, repertoires featuring the timbre of the pipe organ such as pieces written by Anton Heiller, an Austrian organist and a composer, based on Gregorian Chant are included. There are also some spiritual numbers such as <Crescent> and <Wise One> John Coltrane composed and performed in 1960s.
The combination of pipe organ and tenor sax is very rare, and the selection of Bach and Coltrane on the same album is also unprecedented! Those are presented without any sense of incongruity, and wonderful duo performances continue as if their spirits commune with each other until the last track, Amazing Grace. The recording taking advantage of the acoustic space of St. Luke's chapel is also magnificent. The majestic sound of pipe organ radiates throughout the space together with the vivid and lively sound generated by Takeuchi's tenor sax resonating in the chapel, and the exquisite sense of balance is offering the interesting combination of pipe organ and tenor sax. It is unique music and on top of that, it is a quite fascinating album from audio point of view.
#168 Happy Duet Album by Superstars
This is the latest duet album by Tony Bannett, the top singer even at the age of 95, and Lady Gaga, globally popular singer with her fashionable performance. Their ages are 60 years apart! Tony's voice seems to be all the more rejuvenated singing with Lady Gaga, whose age is about the same as his grandchild, while Lady Gaga is singing in a very relaxed mood. They recorded "Cheek to Cheek" in 2014, which took the first place on the album chart, and seven years later, this album was released.
It is a collection of works by Cole Porter, one of the representative composers of the United States in 20th century. The amusement of the two singers' collaboration is to the maximum from the first song, <It's De-Lovely>. The album includes only famous numbers such as <Night and Day>, <Love for Sale>, <I Get a Kick Out of You>, and <Dream Dancing>. The musicians accompanying them vary depending on tracks from a jazzy combo to a big band or soft strings orchestra, and are extremely gorgeous. Listening to their joyful voices matching well together make me happy as well.